Monthly Archives:
December 2015
Aqua Fun Inc. of Canton, GA. Partners Up with San Juan Fiberglass Pools to Offer Customer Best of the Best!
Aqua Fun is an Independent Authorized San Juan Fiberglass Pool Dealer, so what does that mean for you? Well if you live in North Atlanta it means you get to deal directly with an authorized dealer of one of the very best Fiberglass Pool Designers around.
Design Choices – Shapes
Want to see all the design choices you have with San Juan and Aqua Fun? The two examples below are two of sixty six choices.
Design Choices – Colors
Think those are awesome? Check out the Spa Design Color choices.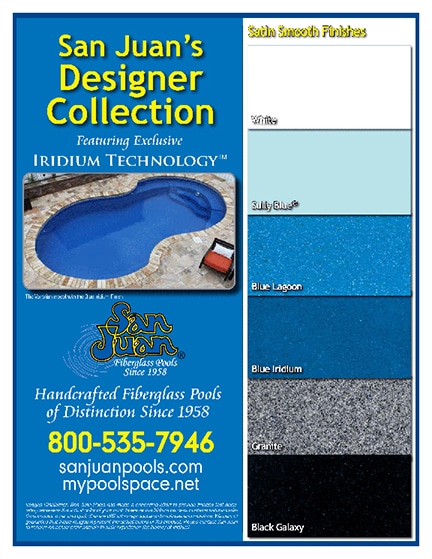 Get more information about San Juan Fiberglass Pools and why you know you can feel confident ordering a San Juan Pool from Aqua Fun Inc. o f Canton Georgia. Aqua Fun is an award winning pool builder & designer and San Juan Pools has many accolades and background that you can read more about in their media package.
What all of us here at Aqua Fun love is that San Juan Pools are made right here in the U.S.A.! Get your Inground  Fiberglass Swimming Pool Installed before Spring 2016 – Call Today! (770) 419-7119.
Thank you,
Rachel & Andy Cook
Owners & Operators of Aqua Fun Pools in Canton