Monthly Archives:
May 2014
The month of May is National Water Safety Month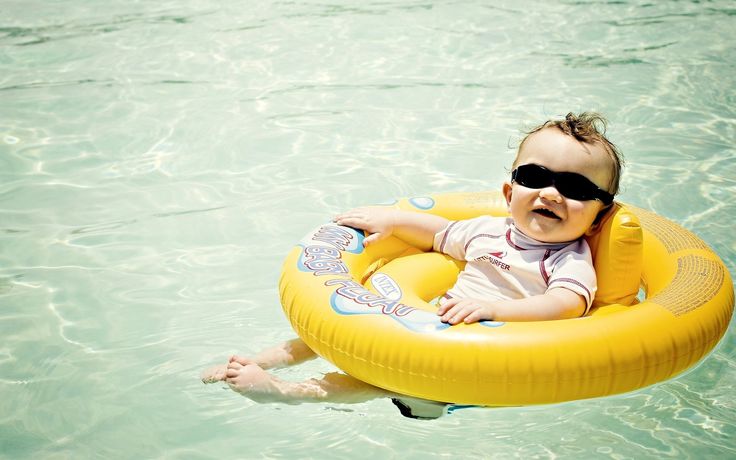 Aqua Fun keeps your family safe!
Although you should always use these safety tips, the month of May is designated to focus heavily on water safety. Here are a few tips that will help keep your backyard pool an oasis of relaxation and fun.
Never leave a child unattended near water in a pool, tub, bucket or ocean.  There is no substitute for adult supervision.
Designate a "Water Watcher" to maintain constant watch over children in the pool during gatherings.
The home should be isolated from the pool with a fence at least 60" tall, with a self-closing, self-latching gate.  The gate should open away from the pool, and should never be propped open.
Doors and windows should be alarmed to alert adults when opened.  Doors should be self-closing and self-latching.
Power-operated pool safety covers are the most convenient and efficient.  Solar/floating pool covers are not safety devices.
Keep a phone at poolside so that you never have to leave the pool to answer the phone, and can call for help if needed.
Learn CPR and rescue breathing.
Keep a life-saving ring, shepherd's hook and CPR instructions mounted at poolside.
Do not use flotation devices as a substitute for supervision.
Never leave water in buckets or wading pools.
If a child is missing, always check the pool first.  Seconds count.
Remove toys from in and around the pool when not in use.
Don't use floating chlorine dispensers that look like toys.
Instruct babysitters about potential pool hazards, and emphasize the need for constant supervision.
Responsibilities of pool ownership include ensuring children in the home learn to swim, and that adults know CPR.
Do not consider children "drownproof" because they've had swimming lessons.
This information was provided by the National Drowning Prevention Alliance 
If you need more information on how you can keep your family safe in the pool, call Aqua Fun Inc. today – (770) 419-7119 or schedule time to talk here.
Thank you,
Rachel and Andrew Cook
Owners of Aqua Fun Inc.
Thank you!
All of us here at Aqua Fun Inc. would like to say thank you to those who sacrificed their lives so that the rest of us can live free! To celebrate freedom, we hope you can spend memorable time with family and friends on this wonderful day.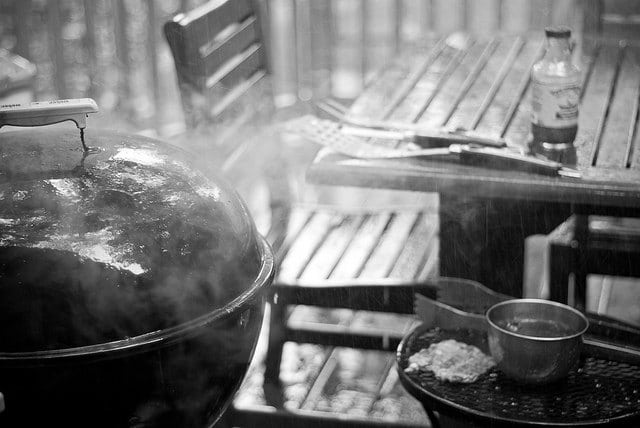 Get the grill going honey! There's nothing better than a staycation in your own backyard. Invite your friends and family over to celebrate Memorial Day.
Celebrate!
Try this simple recipe by Bobby Flay:
Grilled Sweet Potato Wedges
Ingredients
3 sweet potatoes, cooked through, cut into wedges
Canola oil, for brushing
1 tablespoon Bobby Flay Poultry Rub
Kosher salt and black pepper
1/4 cup maple syrup
2 to 3 tablespoons Dijon mustard
Directions
Brush the potato wedges with oil and season with rub, salt and pepper. Grill, turning once, until nicely marked.
Whisk the syrup with the mustard. Brush the potatoes with the glaze and turn a few times to caramelize.
Total Time: 25 min
Prep: 15 min
Cook: 10 min
Yield: 8 to 10 servings
Give us a call if we can help with your Pool Opening, Vinyl Liner Replacement or if you'd like to give your existing pool an upgrade. Do you want to swim in a new pool by Summer? No problem, we can get it done! Call (770) 419-7119 or schedule a time to talk here.
Thank you,
Rachel and Andrew Cook
Owners of Aqua Fun Inc,